Proud part of the community of artists at The Hildebrandt Provisions Co.
We have officially switched homes to 3700 Clark Ave at the back of The Hildebrandt Building. Please read all the information presented here before emailing.
Due to the dangerous and complex nature of the activity we require advance notice of all physical and other ability handicaps ♿️ . Our studio is handicap accessible however there are some limitations that arise from the historic nature of the complex. Please let us know any special access you require well in advance. This complex physical activity usually requires bilateral coordination of hands and feet, however we can offer our own abilities to make nearly any situation doable with a little clever thinking and willingness to compromise.
New stained glass and fusing options as well as lampworking (borosilicate) options have been added for summer. Pumpkins and other fall options also back available for sign up.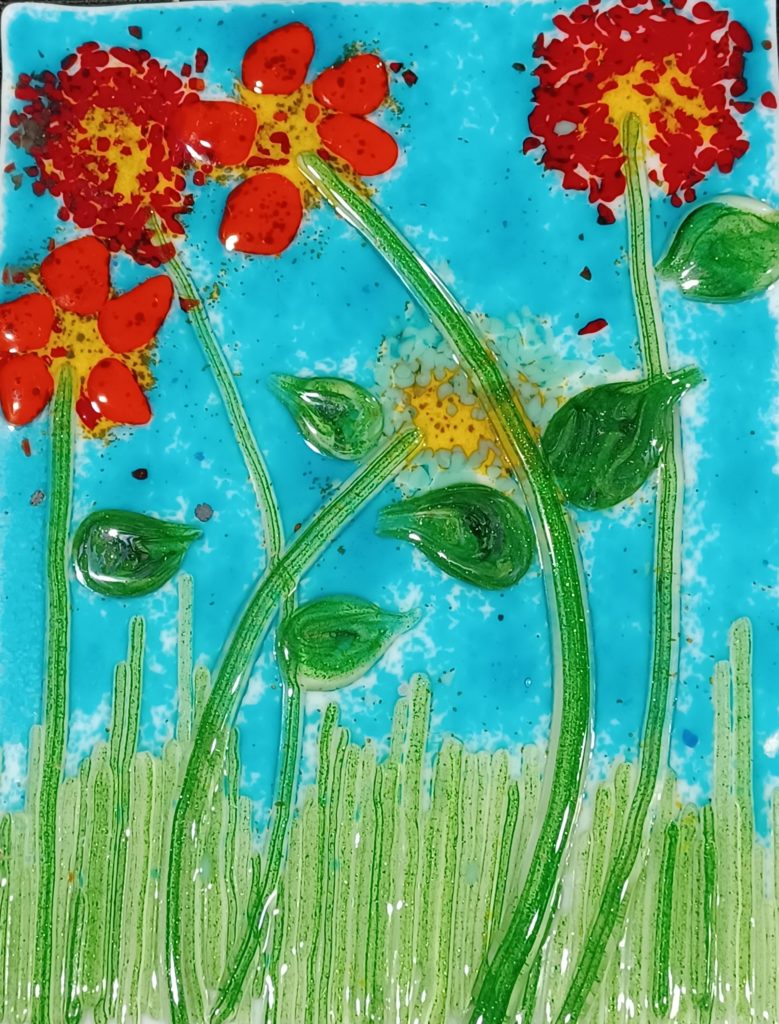 "Blowing glass is not just art it is a highly trained and skilled, athletic performance sport." – me, now.
Be prepared to be challenged like never before. Especially for our hot shop glass offerings, completion of workshops items we present as options is only feasible by assistance, supervision, and instruction. For your own best interest please treat the activity with the respect and consideration for difficulty and complexity it deserves. It is extremely beneficial to do some homework before your visit. There is a tremendous amount of information with YouTube and the rest of the internet. There's practically no excuse to come in uninformed or without some idea of what you're getting yourself into for SO MANY REASONS. We strongly recommend you at least google the nature of the activity you are signing yourself up for!
View location in embeded google maps window below. Keep reading below and then follow link to schedule.
**Please be careful and thorough when making your reservation. If you are using a GROUPON or LIVING SOCIAL voucher YOU MUST ADJUST the size of the reservation to match your voucher and do NOT enter any payment information. Entering your redemption code as a promo code zeroes the balance due when done correctly for the proper activity. **
IGNORE VOUCHER EXPIRATION DATES. ALL OUTSTANDING VOUCHERS ARE ACCEPTED AT FULL PROMOTIONAL VALUE.
Schedule will show availability up to 1 full year from today's date. Navigate using the arrows at the top of the calendar view.
When all efforts and attempts fail, and after reviewing all information here and included with any voucher given to you, we may be reached via email at ocghildebrandt@gmail.com. E-mail is handled in batch method weekly.
* Scheduled workshops subject to change/cancellation from many factors outside of our control including weather, illness, equipment issues, power outages, emergencies and more. Affected groups are sent codes to reschedule when the issue has passed. Life happens, we are not immune to chaos.*